Product discontinue notice:

The support for OpenLM Software Router will be discontinued on December 31st, 2021.
Dynamic license routing for engineering licenses
Our Software Router r

eceives requests made by users who want to check out a license from the license manager and re-routes them to the appropriate license manager according to the request and policy.


Optimize Assignment of License servers
Making the assignment of license servers to users/workstation dynamic without tedious manual interventions
 Dynamically changing the allocation via an easy to use browser-based interface
Handling changes in license server assignment by yourself – without waiting for system administrator permissions
Recording the IP address and username for each session of loosely controlled sites, for example universities and startup incubators

Compliance
Forcing geographic license usage limitations as per vendor agreements
Blocking unauthorized access to license servers
 Hiding physical license infrastructure implementation from end-users

Simplify Date and Time Issues for MultiNationals
The OpenLM Software Router can allocate license servers to groups of users based on time and place and contractual agreements – following the sun
Manage the license requirements for users that travel frequently between company branches and to different locations

Determine if a license server will get accessed, based on the IP of the request.
The IP basically represents the location of the workstation itself, which allows you to route or block requests by different geographical locations.

Define time-based routing rules which allow you to decide when to route a specific license server. This allows for handling requests by working hours of different time zones for example, either blocking or routing requests to the correct license server.

Users and groups of users can have a license server blocked or allocated to them, based on the decisions of their license administrator.

The OpenLM Software Router allows for routing requests to any license manager, regardless if it is FlexLM, DSLS, LMX, LUM or any other supported license manager.

The administrator will now have full control over the requests made by his users. This grants many administrative capabilities which allow the administrator to define who gets which license, when and where, as discussed before.
The Router is implemented as a Java application. Java 11 or higher is required. The Router's configuration is set according to an XML file that should be set prior to running the application. The OpenLM Router receives a transaction on an IP within a specified range, and specific port number. It propagates it to a predefined destination IP, on a predefined port number.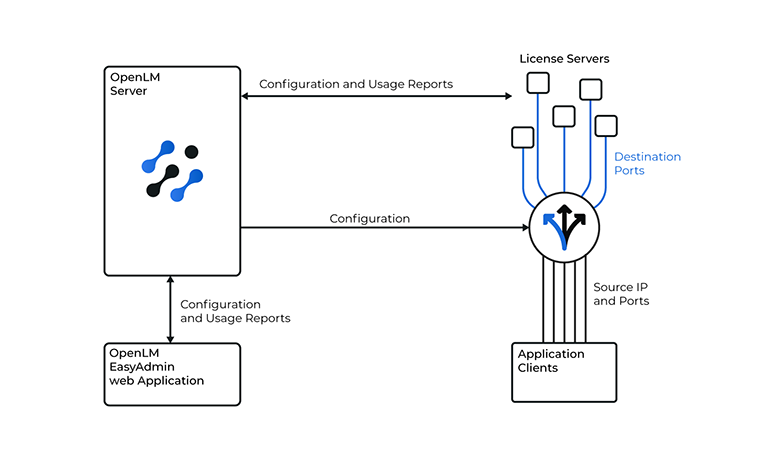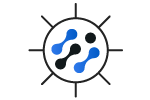 1. Installation of
OpenLM for Engineering Licensing
on a central network server.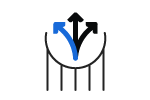 2. Installation of
OpenLM Software Router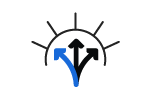 3. Point applications to the License Router.
Explore all the benefits OpenLM Software Router can offer. Please install OpenLM for Engineering Licensing first.

OpenLM is an approved supplier of the United States Government
General Services Administration (GSA)
Case Studies
Hundreds of companies around the world have already reduced costs thanks to OpenLM solutions