OpenLM Cloud est la dernière innovation proposée par OpenLM. Il permet à l'utilisateur d'économiser de l'espace par rapport à la version traditionnelle de notre logiciel.
OpenLM for Cloud is the latest innovation in our product suite.
It wins space from the traditional on-premise version because its hassle free features, scalability and resilience, require minimum infrastructure and hardware.

Aucune installation sur serveur est obligatoire mais uniquement quelques instants de paramétrage

Facilité d'accès et de geston de vos données, sans contrainte de lieu ni de temps

Environnement sécurisé garanti via le protocole OpenID Connect & OAuth 2.0 

Aucune installation requise pour héberger OpenLM Server

Maintenance automatique assurée par notre équipe

Configuration facilitée par l'interface web

The OpenLM learning curve is brought to a minimum
Gestion des licences sur Cloud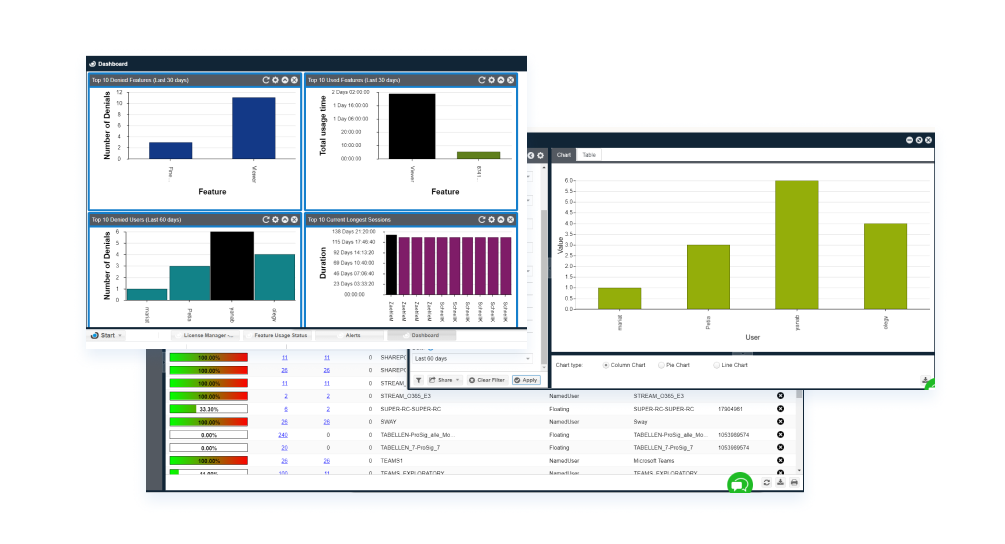 Adopter OpenLM Cloud ou en savoir plus sur la façon de surveiller l'utilisation de vos licences sur Cloud.
OpenLM Webinars & Workshops
Apprenez à monitorer les logiciels sous licence dans votre entreprise en participant aux webinairs